Honan names chief financial officer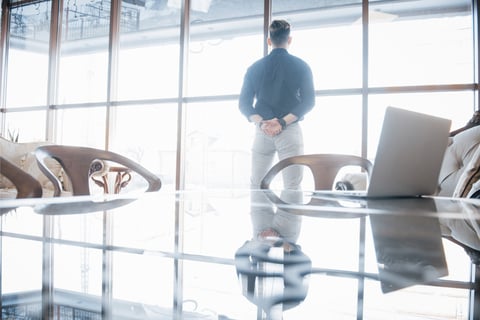 Honan Insurance Group (Honan) has appointed Jacob Gunzburg to the newly created role of chief financial officer (CFO).
Gunzburg is a chartered accountant with over 22 years of financial accounting experience, including financial reporting, corporate accounting, mergers and acquisitions (M&A), and financial risk management. He also held senior finance positions at Downer and Spotless Group Holdings Limited, combined with over 10 years of experience at KPMG.
In his new role at Honan, Gunzburg will be based in the Melbourne head office and oversee over half a billion dollars in premiums and $100 million in revenue. He will also be responsible for the strategic financial management of the company's M&A activity and integration, a key priority since it partnered with private equity firm TA Associates in 2020.
Read more: New Honan report unveils costliest workplace injuries in Australia
Honan chief operating officer (COO) Laurence Basell used to be responsible for the business' strategic financial management. However, a compounded annual growth rate of more than 25% over the last three years has driven the need for a standalone CFO role.
Commenting on the newly created role, CEO Andrew Fluitsma said Gunzburg will bring strategic stewardship and statutory oversight to the rapidly growing company's accounting and finance function.
"We are now a business of more than 350 people, and Jacob's appointment reflects our lofty ambitions to close the gap on our bigger competitors and continue to challenge larger institutional brokers," Fluitsma said.
Gunzburg commented: "This is my first foray into the insurance industry, and Honan's challenger mentality and desire to do things differently [are] what attracted me to the role. Honan's strong performance and global network are impressive, and I'm looking forward to contributing to the next phase of growth."
Honan was one of the excellence awardees at the Insurance Business Australia Awards 2022 and winner of one of Insurance Business Australia's 5-Star Technology awards 2022.